Disclosure: Please note that some of the links below are affiliate links and at no additional cost to you, we'll earn a commission. When you purchase anything using our affiliate link, they compensate us, which helps us continue to provide valuable content to you. Know that we only recommend products and services we've personally used and stand behind.
Empty space, drag to resize
Have you ever had someone ask you how you create your products or create your system for your service? As an online entrepreneur you can sell your knowledge with educational products online as digital products. This could be a course, checklist, planner, template, and a whole list of viable digital products that not only are easy to create but deliver value and quick wins for your customers.
Let's face it, not every customer will need a coaching package or a series of consulting sessions with you to reach their goal. Not all customers can afford high-ticket items. This is what makes digital products so appealing to customers, but they get exactly the one solution they need the most now.


Digital products are a highly effective way to get leads and build income. Maybe you're not entirely sure how to create or implement them into your business. More importantly which digital product will your potential customer buy from you? Which will they opt-in for to get on your email list?
The best place to start to answer that question is your audience.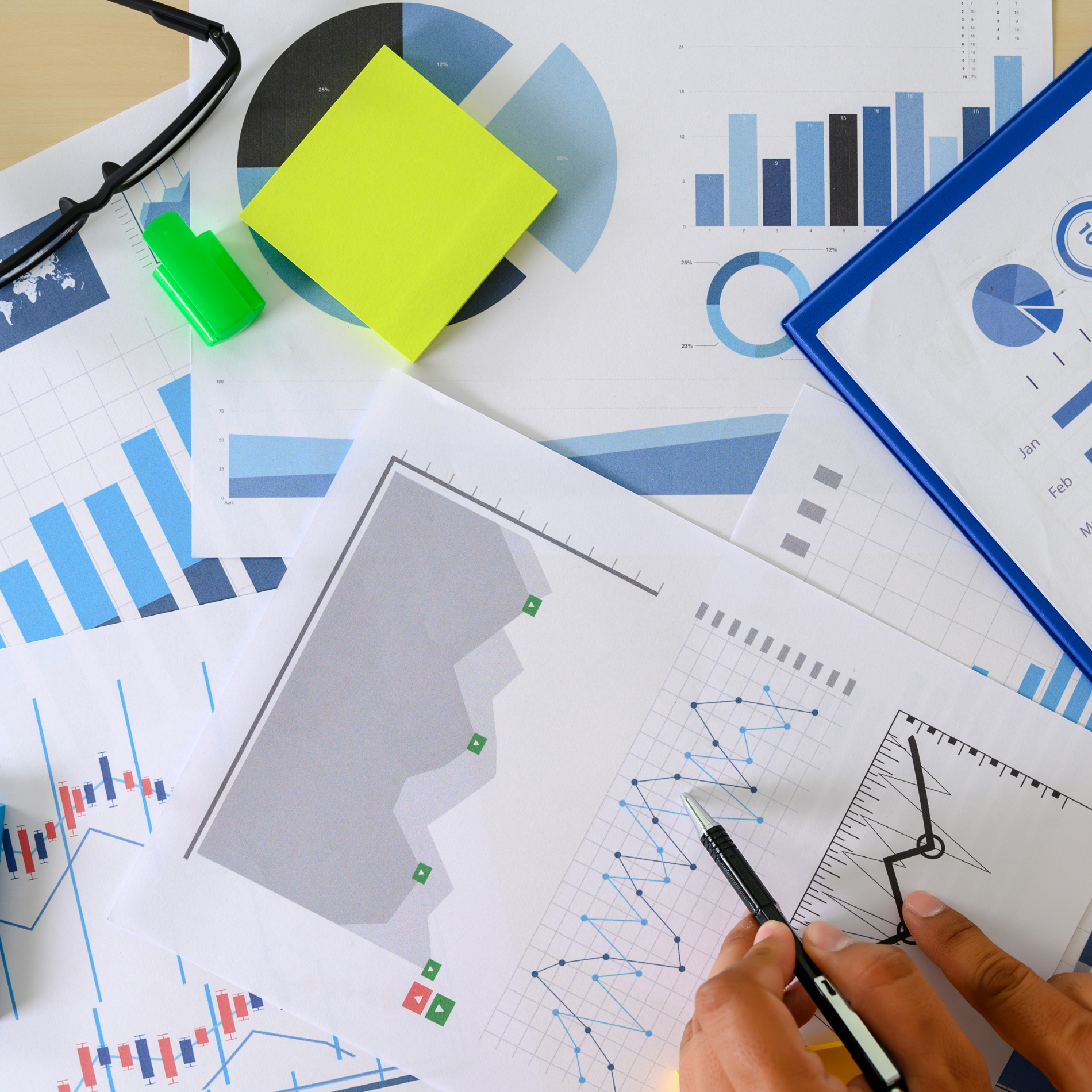 Research First to Save Time
Empty space, drag to resize
It's no surprise that you should first conduct some research before spending time on creating any digital product. You can also determine the format your audience prefers, but also the topics they are most interested in that will provide the most value. Ask your audience and current customers with a poll, email, or simply talk to them. Keep in mind people may not want to say you have a horrible idea to your face, so instead ask open ended questions, rather than leading them to the answer you want.
Create a poll on your social media account that will ask your audience to select from several options. Surveys that are anonymous and online polls work best to get truthful answers. The tools I use for surveys are Typeform or SurveyMonkey. These tools are great because they are easy to setup, and they track responses and provide data you can later analyze.
You could also read your audience's comments and make notes of the posts that discuss problems they have or solutions they are looking for. Based on this think about what kind of digital product would give value and solve their problem to give them a quick win.
When choosing your digital product, do your research, and listen to your readers. Validate the topic and make sure the digital product will be valuable to them, and offered in the format that will be most useful to them.
Looks Matter
Empty space, drag to resize
Digital products should look professional and well thought-out with your branding. Just because it's free or low-cost and easy to create, does not mean it should look cheap. Your digital products should look polished and have a low-word count (remember, it's for a quick win…not a blog post 😊).

If your digital product looks high value, it will make the customer's decision to purchase it easier. The value of the solution you provide is important, but so is the design of your digital product. People will see the image of your digital product, the design, branding, and they will make a fast judgement on whether they will buy it or not.
Design & Branding
Empty space, drag to resize
Creating a digital product does not have to be time-consuming.
I use
Canva
to create my digital products. They have a free 14-day trial and make creating digital products so easy. It's great for creating ebooks, checklists, infographics, guides, planners, and so many other resources you can easily put together to give your customers the quick solutions they need. To save time use customized templates in Canva. There you can make changes to the colors, fonts, and images.
You can make a professional looking digital product by using no more than two fonts, plenty of white space, graphics that relate to the product, and colors that are easy to read that align with your brand. Keep it simple and avoid overdesigning. Add space between the sections of your digital product so text and graphics are not stacked together too closely.
Your digital product should be easy to read, easy to use, and easily applicable so your customer can get the most use. Add your logo, tag line and brand colors. Also be sure to add another call-to-action at the end or website, and social media links.
At the beginning of the new year I offered a free social media content planner as an opt-in and below is how I used
Convertkit
to showcase it on my social media platforms.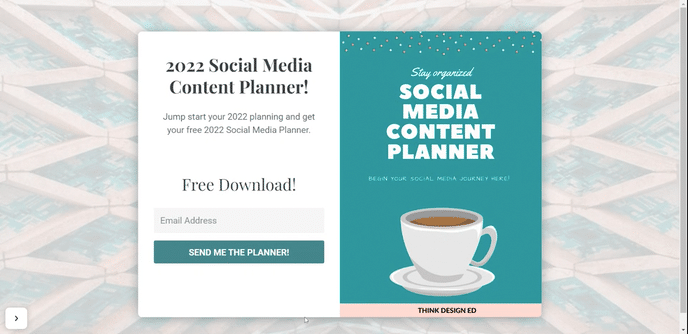 Empty space, drag to resize
Deliver a Quick Solution
Your digital product should be short and simple. Avoid trying to pack hours of coaching sessions into one digital product. It cannot be done without overwhelming and turning your customer off. Keep it clean, professional, and easy to follow. This is not the time to get fancy.
The goal is to make it easy for your customer to get a quick win.
If you prefer not to create digital products yourself, you could always hire freelancers from Upwork or Fiverr to create for you. Another option is to purchase professional and
affordable done-for-you templates
to save time and keep costs low.
You can create any of the following:
✔️Downloadable PDFs (ebooks, checklists, templates, etc.

✔️Courses (email courses, online courses)
✔️Video series (webinars, recorded demos and training)
✔️Printables (photographs, journal, worksheets, etc.)
✔️Audio (podcasts, audio books, etc.)
Empty space, drag to resize
Leveraging Digital Products
Digital products can help skyrocket income and generate leads for your business. This is true for any niche, whether you sell products or services. Anyone who desires online success, creating a digital product is a great way to not only get your feet wet, but a way to quickly find your ideal customers and build your business and your brand.
Take advantage of the need most people have like completing activities quickly, accomplishing a task that is time consuming, and being able to measure success.
Here are the three easiest and most popular digital products you can create for your business to sell right now:
1. Checklist. The value is in helping people keep track and listing what they need to keep track of for a complicated process. Creating a checklist is as easy as making a check box next to each item on the list. could be as simple as a tick box next to each item on a list.
2. Planner. This is an invaluable item because people love to plan out what they need to do. It helps people create goals and provide a sense of ease knowing what is coming up next. These could be daily, weekly, or monthly, planner.


3. Video Training. This gives people a tangible skill they can immediately apply in their business or daily life–this is extremely valuable. Do you ever have people send you DMs or messages asking you how you do make your products, what tools you use, or what process you use? I do all the time. You could create a simple 30 minute to one hour video explaining how you make your product or the process you use. This training will deliver instructions for a specific skill your customer will have after viewing the video.
Empty space, drag to resize
Summary
There are so many ways to use digital products to leverage to thrill your customer, like calendars, trackers, ebooks, and various templates. You can sell them on your social media pages, websites, or as upsells to any other products or services you offer. You can even sell them using your
Conkvertkit
account. Digital products can also be created to use as a freebie it to give your audience a quick solution and opt-in to get grow your email list and your business.
Digital Product Launch Checklist Download!
The easiest way to dip your toes into online business success!
Plus exclusive tips & tricks to start or grow your online business.

Don't Miss the
Free 7- Day Challenge
Stop Zero Earning Months!
Join the FREE 7-Day Monetize Content Challenge to monetize your content, posts & expertise.
(Free for a limited time only!)
Created with