Create your packaged system and grow your business.
How many sales are you losing because you don't know how to organize your services and products into a branded system?

How many hours have you spent on Google, YouTube & Pinterest trying to piece together a signature offer for your customers?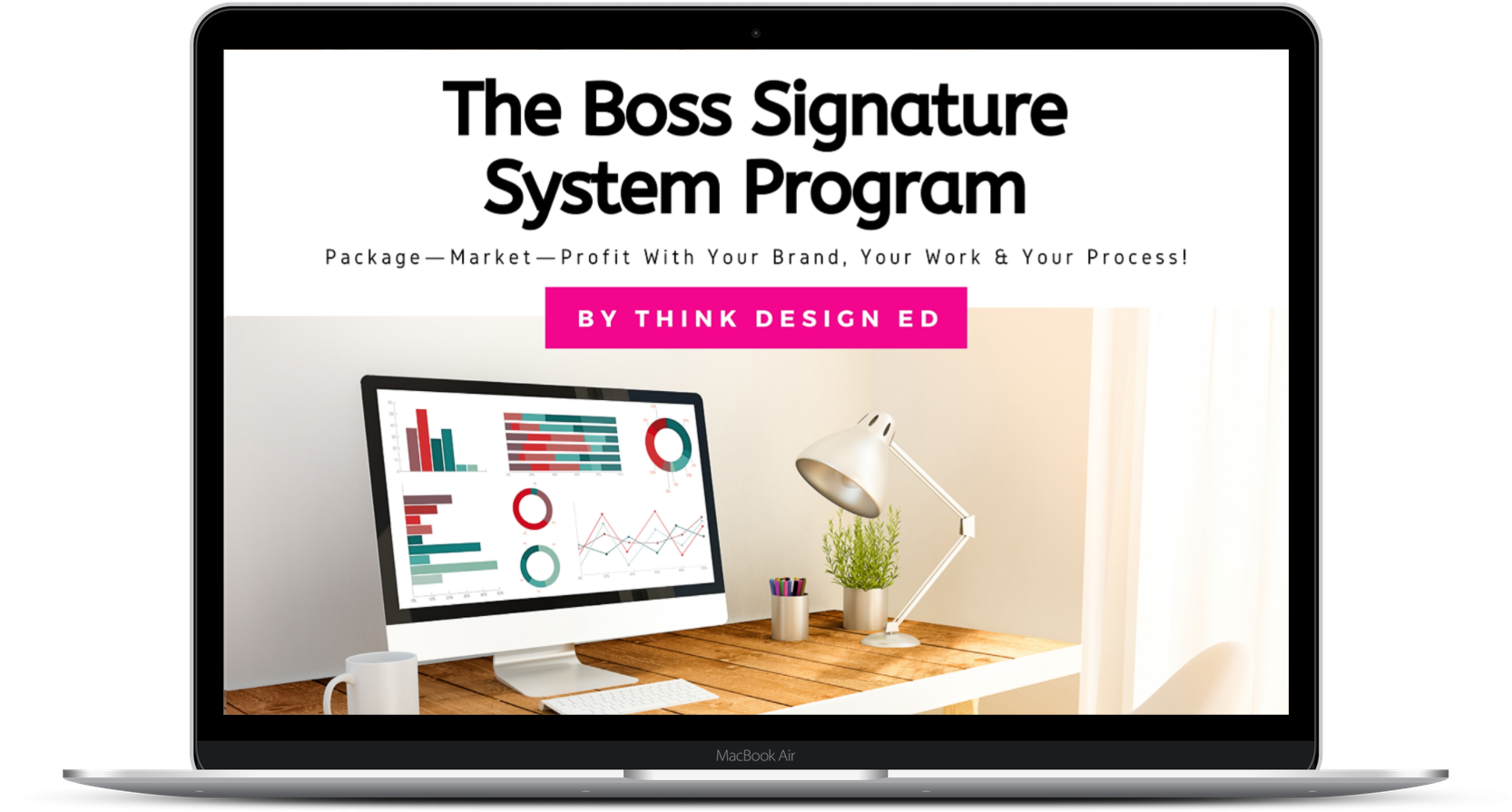 Click on the "play" icon" below to begin!
Imagine how you would feel if you could...
Effectively communicate the value of your system to your ideal clients
Stop trading time for money and consistently sell your signature package
Create multiple streams of income from your one signature system
Confidently provide your transformational packaged system to your ideal clients

THE SIGNATURE SYSTEM series
The Boss Signature System
Learn how to package, market, and profit with your brand, your work, & your process!
Stand out by communicating with confidence the results and value of your offers to your ideal clients. Create trust, stand out, and build a value-packed solution to attract premium clients.
Perfect for coaches, consultants, creators, product makers or anyone who wants to package their signature system and offers
Package—Market—Profit With Your Brand
Your Work & Your Process!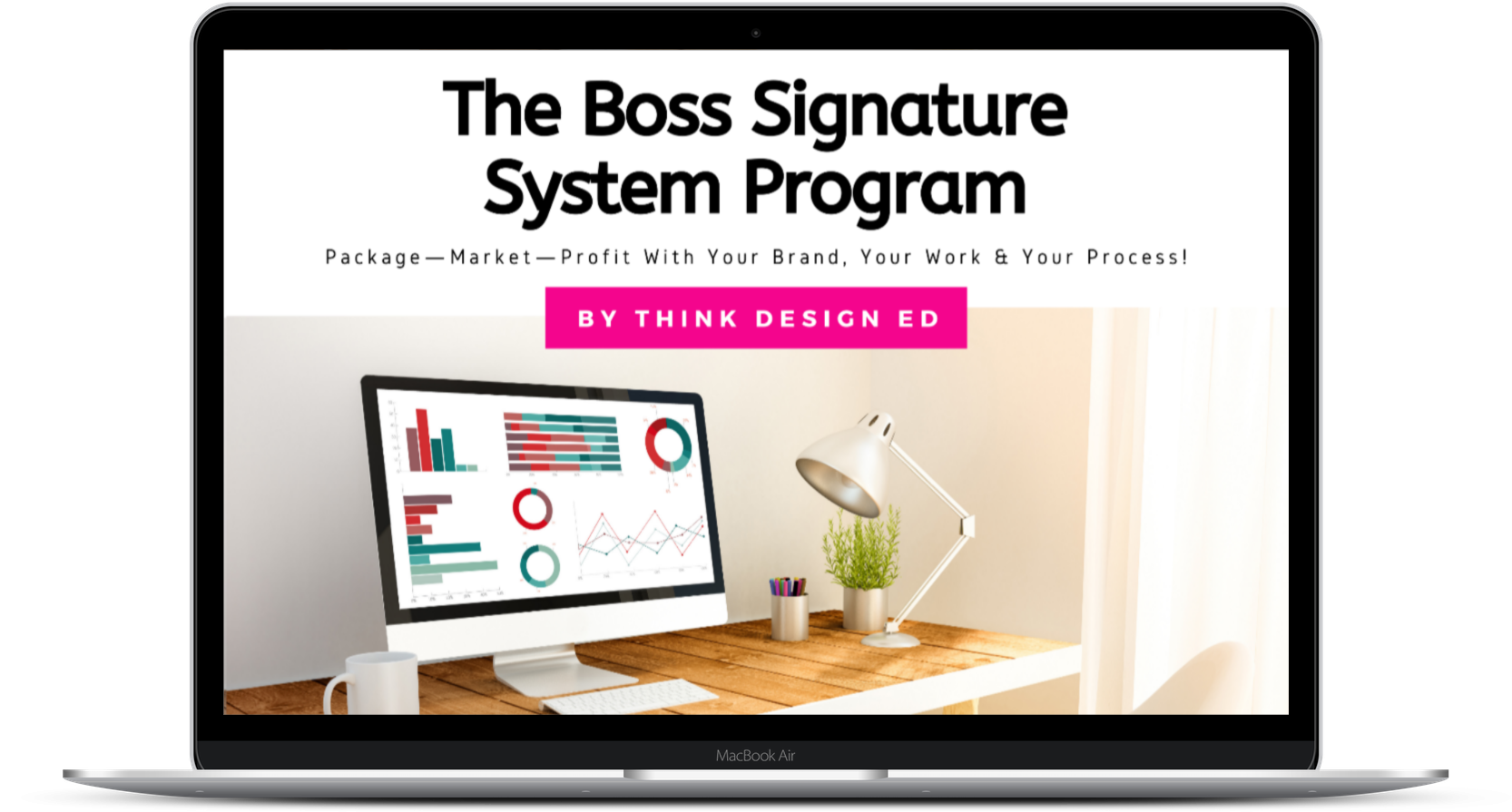 Boost your business with your signature packaged system for a
whole new business & multiple streams of income for your business.

Save time, build your brand and share the results your products or service offer to your customers with clarity.
What's included...
The Boss Signature SystemTM is a "no fluff" 4-step system to help you
package, market, and sell your Signature System.
PROFITABLE PRICING
In this module, you are going to get clarity with your signature system and pricing to skyrocket your profitability. You're going to discover product and service positioning for your niche and implement a pricing strategy that simplifies conversions
GET MORE CLIENTS
In this module, you're going to learn how to get clients to come to you with strategic positioning strategies. You'll discover how to attract customers to your signature system, communicate the value it offers, and make the decision making process easy.
OPTIMIZING YOUR SALES FUNNEL
This module will show you how to optimize your offers by designing a high-converting, automated online sales funnel. You'll discover a high-performing sales funnel for your niche signature system, brainstorm opt-in offers, and craft high-converting email sequences for your sales funnel.
LAUNCH YOUR BOSS SIGNATURE SYSTEM
This module will show you how to package, market, and profit with your signature system! You will refine your system packaging, leverage tools to optimize your launch, and deliver your premium signature system to your customers. You'll learn how to scale your signature system and create multiple income streams.
(Valued at $1,938)
THE BOSS SIGNATURE SYSTEM
Finally package your expertise into a system that transforms and creates a profit for your business.
All of the research, information gathering and months of creating a blueprint for your system has been done for you!
Meet YOUR GUIDE
Sherry—The Biz Starter🚀
Sherry is an award winning executive and entrepreneur with a 20+ year proven record of success in business with two decades of experience helping entrepreneurs grow. Her passion is helping people scale their business, content creation, and digital marketing.
Is Boss Signature System a good fit for you?
YES, if you're ready to start or take your service-based business to the next level
YES if you're ready to package, market, and profit, with your brand, your work, and your process
YES, if you are a go-getter ready to roll up your sleeves and complete the program to transform YOUR business.
YES, if you enjoy seeing your process, your system come to life
BONUS!
Reach your goals faster and with
The BOSS Bundle
($429 Value)
. The bonus bundle includes
fully editable
worksheets and actions guides so you can save time and start working through the course and creating your signature system faster. You'll get...
23-Page Pricing Workbook
Competitor Spreadsheet
Customer Template
Get Clients Action Guide
Get Clients Cheat Sheet
Sales Funnel Action Guide
Sales Funnel Checklist
Lead Magnet Template
Funnel Email Series Planner
34-Page Boss Signature System Workbook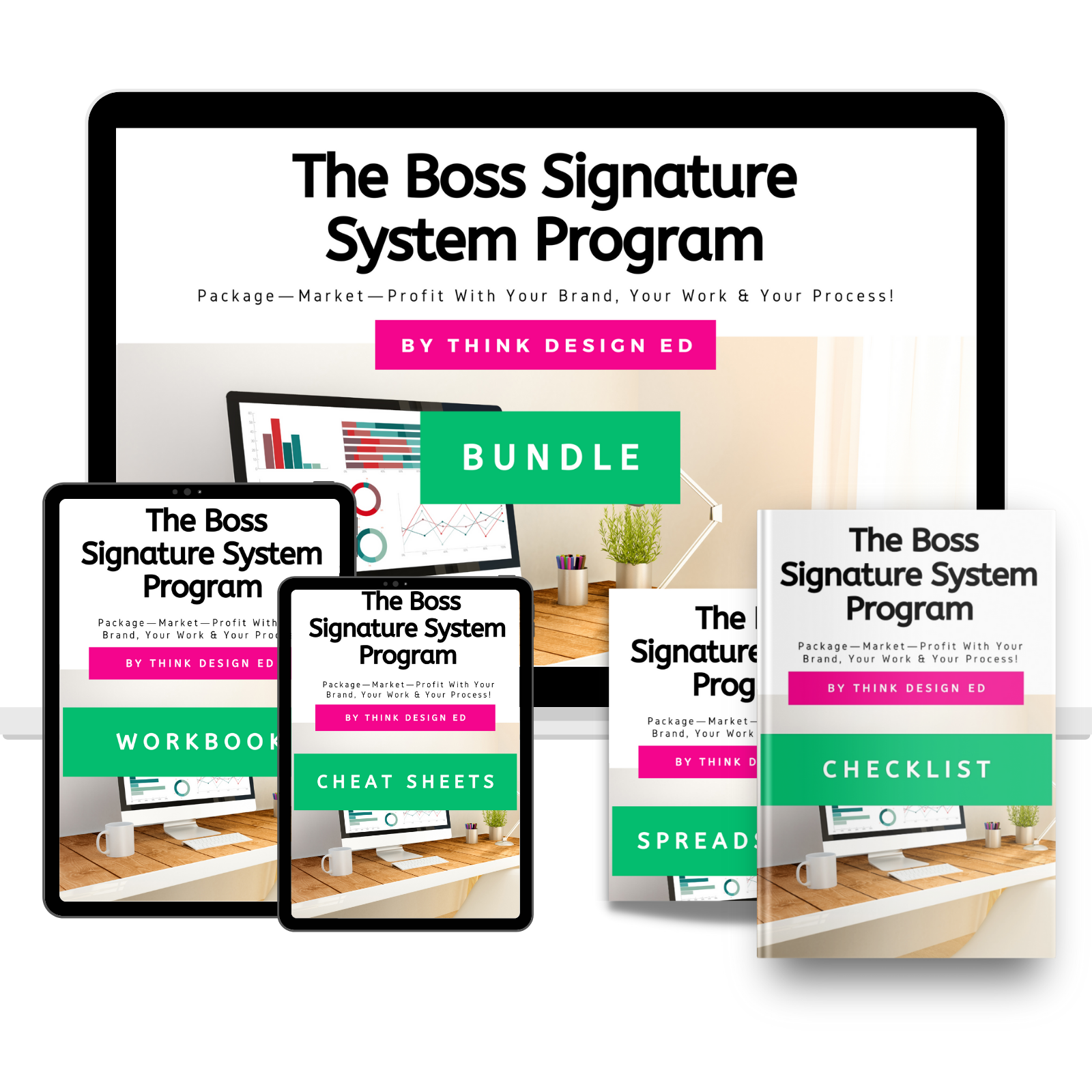 What people are saying about this course
I enrolled in the Boss Signature System program and it has been a real game-changer for how I package my services. I am on Module 3 and so far the course is full of resources and guides that are helping me take action. I have already implemented the first two modules and I have made $2,300 within the first week of restructuring my pricing! I can't wait to get to the end to implement the last two modules."
LATANYA
The videos, workbook, PDF resources, and priceless information throughout the course are amazing! I'm so glad I finally did something for my business that will actually make it easier for me to provide premium services and better manage my clients and my time. I did a soft-launch of my signature system and was amazed that I have 5 new clients within just the last month. I recommend this program for anyone who needs a packaged system to scale their business."
SHEILA
I just started providing coaching services and digital products. I am so happy I found this program. This course breaks down exactly what I need to do, how to do it, and how it will look for my business. I revamped my sales funnel and have converted 2 leads into paying clients earning over $5,200 from my packaged signature system so far. I wish I had taken the course sooner, but I'm so happy I made this small investment in me and my business."
TRACEY
Frequently Asked Questions
How long will I have to complete the course? What software do I need?
You will have lifetime access . You also get access to any updates that are made in the course. after enrolling. All you need is a laptop, tablet, or mobile phone with internet to access the course.
Will taking this course guarantee thousands in revenue for my business?
We're happy to share that this is not a scheme to get rich quick. We share a formula that has worked for us and our customers to create their signature system and make more sales. Time and effort from you are needed to reach your personal monthly earning goal.
What is the format of the course? Will I get support?
This course is self-paced. You will have additional support in the course. If you have a question, or if you want some feedback, just post to the Q& A section posted in each module. My team and I receive an email and will respond in 24-48 hours (M-F). You have access to the course anytime, anywhere, and on any device that has internet access.
Yes. If you complete the course and take the steps but don't see results, you can contact us within 7 days for a refund. While we can't guarantee that this course will make you a millionaire by 2025, we can guarantee your satisfaction with the quality of the content, workbook, guides, and templates as well as the time and peace of mind it will save you! All you have to do is show that you gave the strategies covered a try, as well as gave your business time to grow so you could be successful.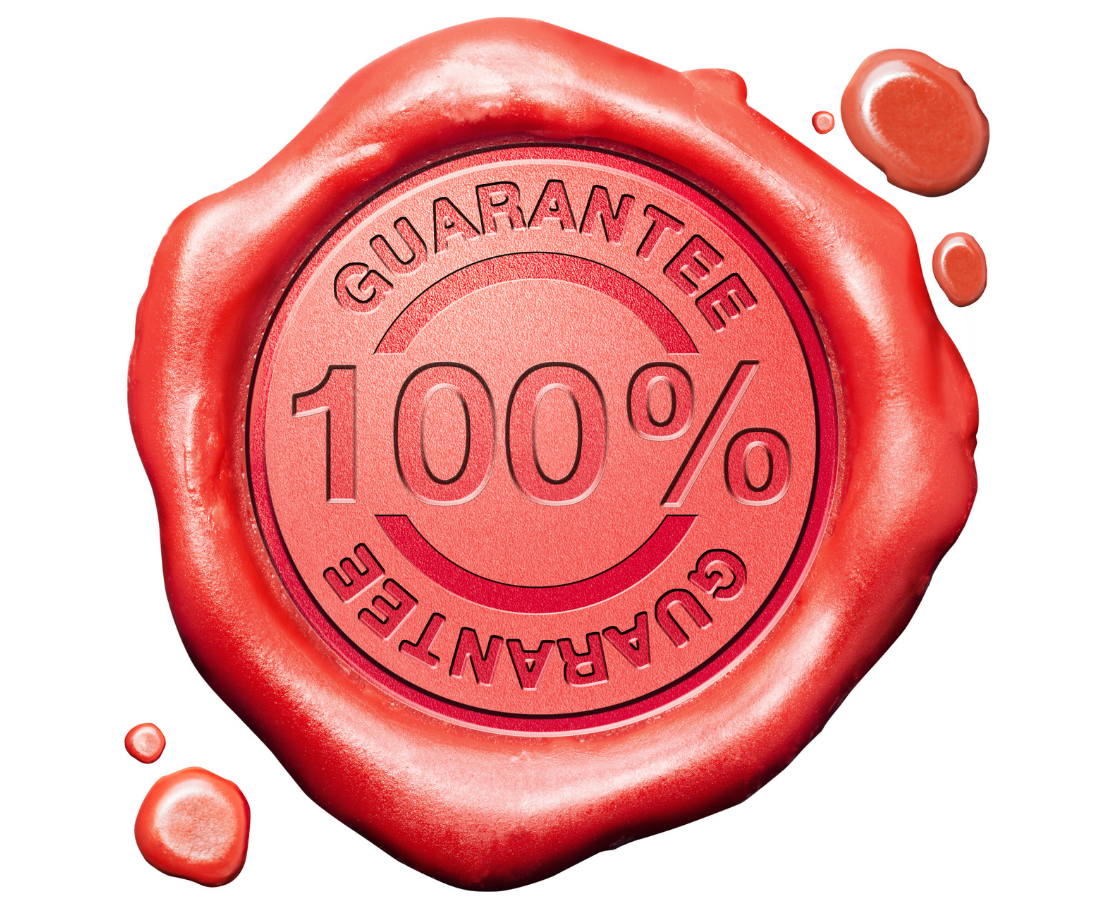 The Boss Signature System Program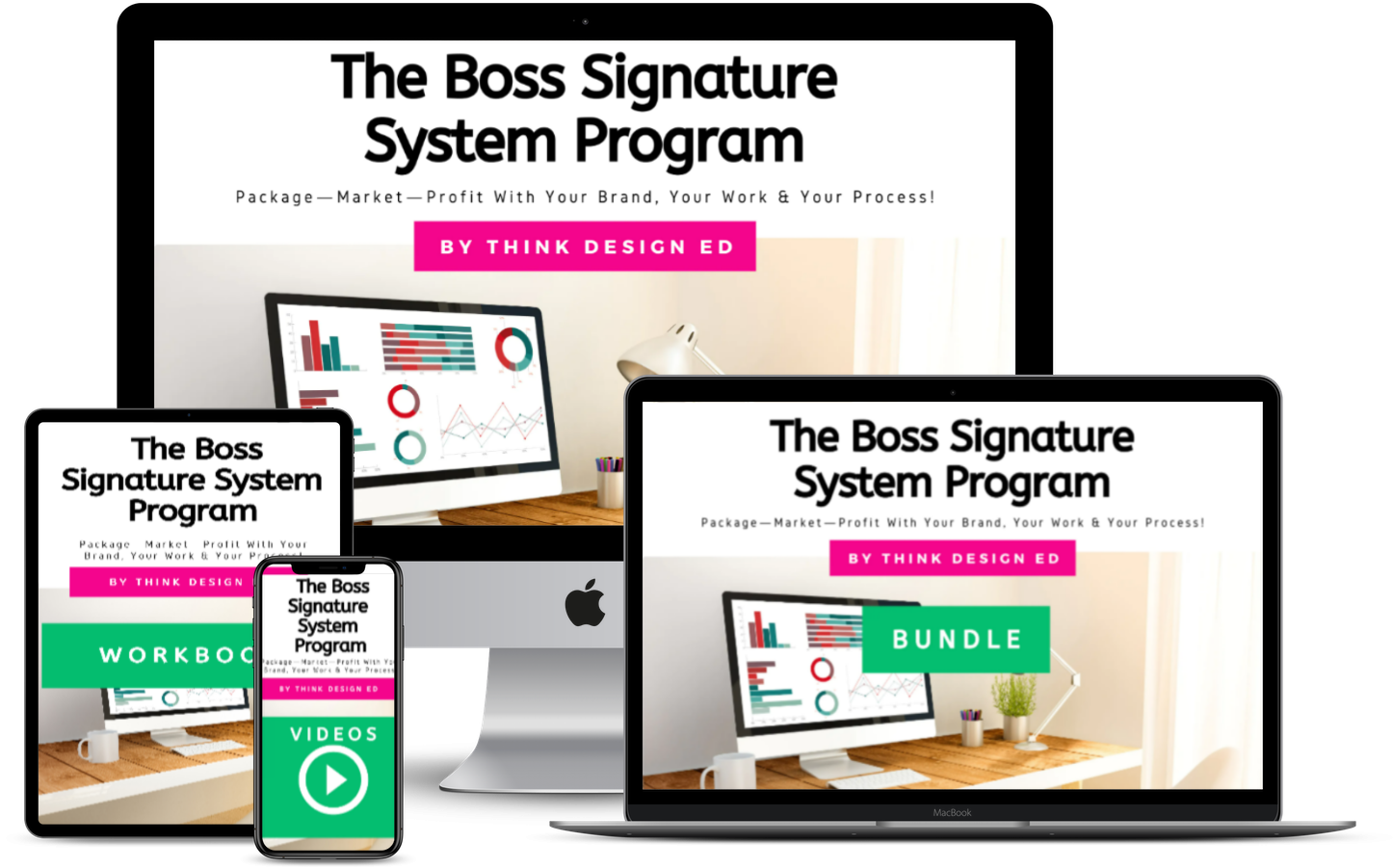 Ready to go from package to profit?

Valued at ($2,367)— Get Access Now for $367
Payment is deducted ONE time for lifetime access
Payment is deducted once per month for two months
Created with