ENROLLMENT IS OPEN FOR A LIMITED-TIME ONLY!
Don't Worry!...|Don't Worry! There is Still Time to Enroll | You Can Still Enroll for Only $27
Essentials to Create an Online Course to Grow Your Business
Are you tired of hustling for your next sale? Are you ready to offer your audience, blog subscribers, and customers something more? Are you looking for a way to monetize your content?

In this self-paced course I'll show you how to create an online course to build, scale and grow your business. Get the strategies from an experienced instructional designer and business owner to create a course for your business!
Enrollment is Open For a Limited Time!
ARE YOU READY TO GET PAID FOR YOUR EXPERTISE?
Scaling Your Business for Growth
We'll show how creating an online course can scale your business for growth.
Selecting a Course Topic
Not sure about your course idea? We'll show you how to select a profitable course topic that provides value to your audience.
Identifying Your Audience
We'll show you how to build your reputation as an expert, provide a solution and share your services so you can get your course in front of people who will buy it.
Planning and Outlining Content
We'll show you how to outline your content and create learning objectives to maximize your course sales.
Customers on track to complete first course
Courses customer have sold
Leverage your expertise to
start or grow your business.
Get the tools you need to get started. Unlock your inner potential to be a course creator.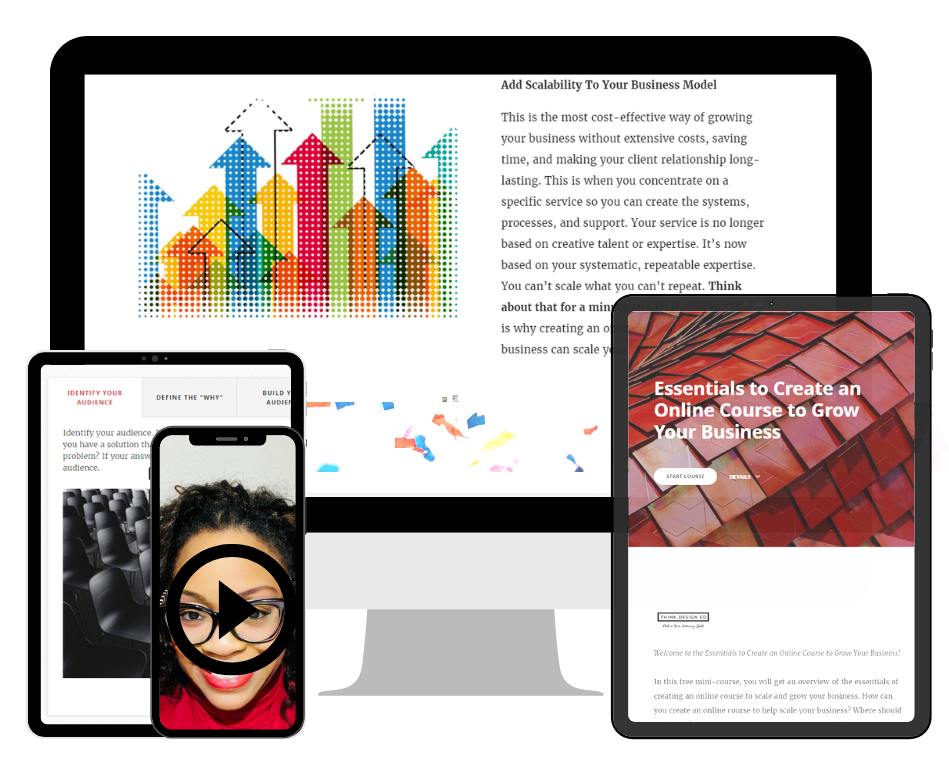 Here is what the course will do for you.
It will show you...
How to productize your services for your business.
How to create a course to scale your business.
The best practices to identify and build your audience for your online course.
How to select a topic for your course to boost your business.
How to quickly outline your course.
How to set goals to earn income selling online courses for your business.
Transform Your Knowledge and Expertise into a Profitable Online Course!
What people are saying about this course!
❤
This mini-course helped me take the first serious steps to expanding my online business with an online course. I can't wait to get started using my content for my first course!
JenNifer f.
I've been thinking about this for some time now. The information given in the course answered my inital questions about creating an online course. I'm all in now!
Liz H.
This course really makes the process seem manageable. Just knowing that I don't need to start from scratch is great. I've already registered for the Course Creator Workshop to get more one-on-one help so I can launch my course in a couple of weeks!

Mike P.
Dr. Perez
Dr. Perez is an award winning curriculum and instructional design executive with a proven record of success across both business and academic fields. She has created and sold hundreds of courses to entrepreneurs, fortune 500 companies, and law firms. Her unique dual background in instructional design for business and education provides a unique perspective for the firm's clients who are entrepreneurs, trainers, and business professionals. As a course creator and online business strategist, her passion is helping entrepreneurs build better online businesses.
Are you ready to create your work from anywhere business?
"This course helped me build an orientation course for my clients for my coaching business. My conversion rates for other services have increased and now I have more time to focus on maintaining clients rather than chasing new ones!"
-Yolani L.
"I earned $2,000 with my freelance photography course within the first week. And it is consistently selling! I completed the free course and was so glad I enrolled in the full version of this course because of the endless resources and practical strategies provided. It was life changing for my business!"
-Nikki T.
BONUS!
You Get Bonus Course SEO Checklist & Course Sales Funnel to Jump Start Your Course Creation!
Our bundle includes checklist and funnel blueprint you need to boost your course sales!
Bonus
CHecklist & blueprint
Full
LIFETIME ACCESS TO UPDATES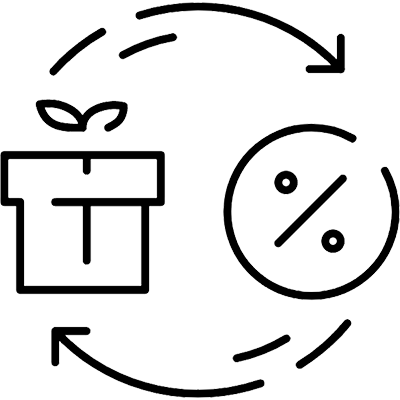 Bonus material you get in this course!
Frequently Asked Questions
Why should you enroll in this course?
I'm sure you've enrolled in free webinars and workshops before, but the majority of the workshops was used to lock you into a space for a sales pitch. I've been there before.

I made this a self-paced course with no live webinars with fake chat and no 40 minute sales pitch via Zoom. Instead helpful content and business boosting resources are provided to get you started on your course creation journey for your business.
How long will I have to complete the course?
The course self-paced and you have lifetime access to the course as well as any updates that are made! All you need is a mobile phone or laptop with internet to access the course.
What is in the course?
This course has 5 self-paced modules.
Module 1: Productive Your Services
Module 2:

Scale Your Business

Module 3: Course Topic Selection
Module 4: Identify Your Audience
Module 5:

Outlining Your Course to Sell
Why should I create an online course?
I'm sure you've heard that online courses are in high demand right now. The elearning industry is growing at a fast rate, so you do not want to miss the boat! Creating an online course is a way to build a product where you can create repeated passive income, whether you are in the office, on the beach, or from the comfort of your home.


Created with