ENTREPRENEUR SERIES
Profitable Biz Blog for Newbies
Boost Business with Your Biz Blog!
MODULE 1
Blogging for Biz Basics
MODULE 3
Blog Content & Target Marketing
MODULE 4
Monetize Your Blog
MODULE 5
Biz Blog Booster
Are you ready to take your business to another level with your blog?
Learn. | Learn How to | Learn How to Create a Profitable Blog for Your Business |
Here is what the course will do for you. It will show you how to ...

Leverage a blog for your business
Start and launch your biz blog
Grow your biz with engaging content
Boost your blog to reach your first $2K Month
Boost your business, build your audience by creating a blog for your business. This is what happened after 2 months of having our blog online. We made…
What makes the Profitable Biz Blog for Newbies Different?
STEP-BY-STEP ROADMAP
TO SAVE YOU TIME!
3-STEP BIZ BLOG SYSTEM TO BOOST YOUR BUSINESS
FAST TRACK TO EARNING & LAUNCH YOUR BIZ BLOG IN 7 DAYS
Are You Ready to Create Your Biz Blog?
Get our repeatable and proven process to create and launch your biz blog!
Double Your Following & Create A Completely New Revenue Stream
SOLOPRENEURS & ENTREPRENEURS
3-STEP BIZ BLOG SYSTEM TO BOOST YOUR BUSINESS
BLOGGING BEGINNERS WANTING TO EARN ADDITIONAL REVENUE
What people are saying about this course
I completed the Profitable Biz Blog for Newbies because I was tired of not having a consistent way to engage prospective customers. This course helped by making it super easy to create a blog for my business and grow my audience. The growth results were amazing and I made a couple of thousand dollars within the first couple of months.
Danielle L.
One thing I really liked were the videos from the instructor. The course was self-paced but there was lots of engagement in the course with the instructor and the community. The experience was fast, easy, and stress-free. I launched my blog within 2 weeks. I would recommend this course to anyone who needs to create additional revenue for their business."
Brenda H.
After taking this course, I had the best results in growth I have ever received from sharing content with my customers. My engagement was up, my sales from linking to my other services were 37% higher than before. Oh, and I created the blog in minutes, rather than the hours I thought it would take. Based on my sales alone, I'd say the Profitable Biz Blog for Newbies is worth every penny."
Asia R.
Dr. Shireese Perez
Co-Founder and Online Business Strategist
Dr. Perez is an award winning executive with a proven record of success in business with two decades of experience helping entrepreneurs grow. Her passion is helping business scale, content creation, and digital marketing.
Angela Flores
Team Consultant
Angela has over 12 years of experience in corporate instructional design. She has worked for mid-size, fortune 500 companies , and real estate title companies over the last decade. For over a decade she has enjoyed blogging and ghost writing on everything business, tech, and marketing.
Boost your business and build your audience by creating your biz blog!
BONUS!
You Get Bonus Checklist, Cheat Sheets, and Content Workbook to Jump Start Your Biz Blog!
Included for free is the Biz Blog Bundle valued at $69. The bonus bundle includes checklist, cheat sheets, and content workbook to help you easily boost your biz blog!
Full
LIFETIME ACCESS TO UPDATES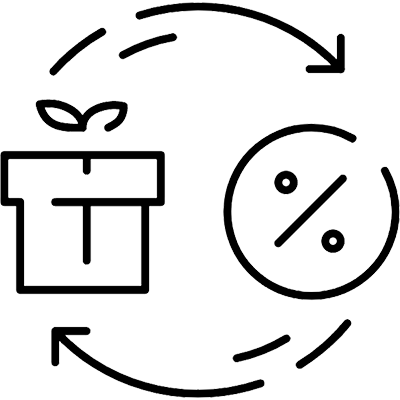 Bonus material you get
in this course!
Frequently Asked Questions
Who is this course for?
The Profitable Biz Blog for Newbies course is perfect for entrepreneurs, solopreneurs, and small business owners who are beginners at blogging.

How long will I have to complete the course?
You will have lifetime access . You also get access to any update that are made in the course. after enrolling.
All you need is a laptop, tablet, or mobile phone with internet to access the course.
Will taking this course guarantee thousands in monthly income from my blog?
We're happy to share that this is not a scheme to get rich quick. We share a system that has worked for us to earn additional revenue by creating and monetizing a blog. Time and effort from you is needed to reach your personal monthly earning goal.
I have a brick and mortar business, can I use this course?
Most businesses have an online presence to thrive and reach their audience via email, website, and social media. Yes, your audience is already online and can benefit from your blog when they are provided with valuable content.
Will I have to purchase expensive software to create my blog?
This course was created with the entrepreneur in mind and understanding that expenses need to be kept to a minimum. You will not have to purchase any high-ticket software to create your blog. If you do not have a blog feature with an existing website, you will have to purchase a hosting plan. We will walk you through the steps of how to do this.

What is the format of the course?
This course is self-paced. There are videos, step-by-step tutorials, and text lectures. You have access to the course anytime, anywhere, and on any device that has internet access. To set you up for success, each module will be released over the next few days to give you time to lament the content and take action in each module.
The goal is to have a clear plan for your business blog so you can launch it and watch your audience and revenue grow.
Are there refunds?
Yes. If you complete the course and take the steps but don't see results, you can contact us within 60 days for a refund. You will also need to show that you gave the blogging strategies covered a try, created and launched your blog as well as as gave it time to grow so your blog could be successful.
What happens after I click "buy"?
You get instant access to the first module of the course as well as the Course Community. The next module will be dripped out within the next 2 days. The content release schedule is setup for your success. Content is released over a few days to give you time to take actionable steps to successfully create and launch your blog for your business.
Created with